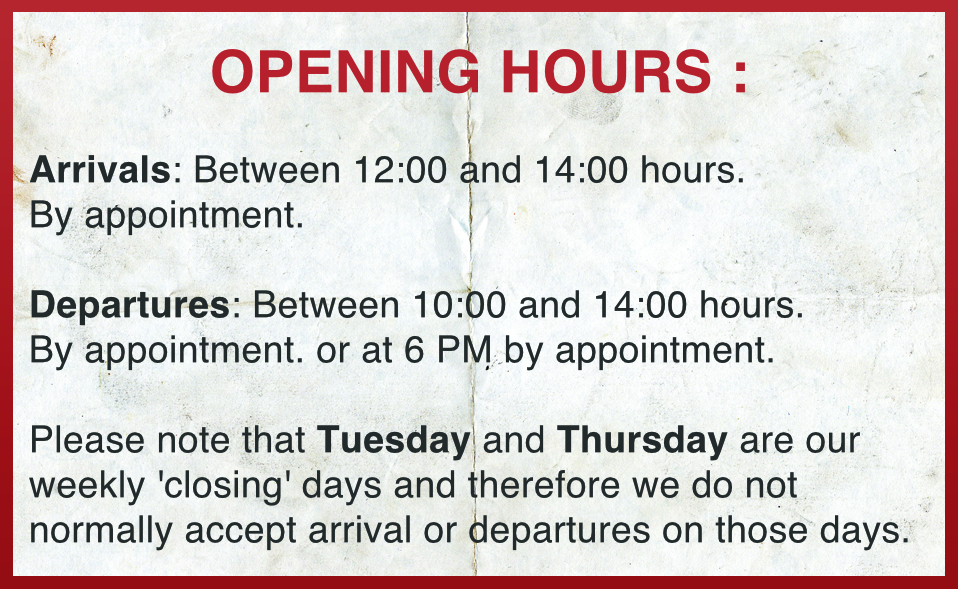 However, IN  EXCEPTIONAL  CASES  appointments outside the opening hours will be considered, but in view of the additional work and the risk of disruption to the schedules which have to be established on a daily basis to best accommodate all our guests and their well-being, there will be an additional charge of 30€.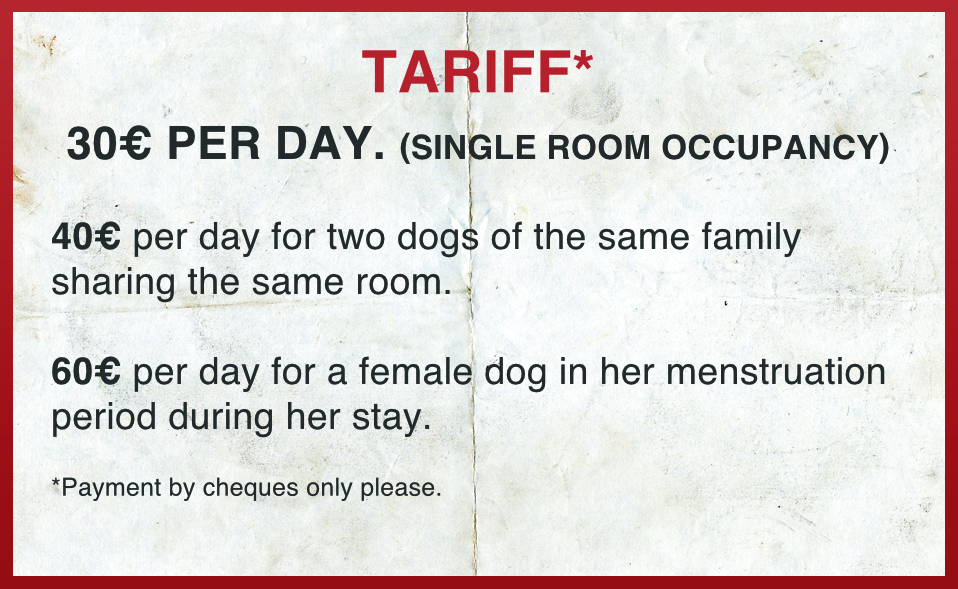 The day of departure will not be charged for if your dog(s) is picked up at 10AM and this has been specified at the time of booking.
OPTIONAL HEALTH PROGRAMS
We are pleased to offer specialised health programs specifically adapted to the aptitudes and needs of your dog during their stay, the exercises can include additional walking for overweight animals to 12km runs for sporting dogs
The charge for each of these sessions of one hour duration is 20€.
These individual programs will be progressively developed and fine tuned during their stay to take account of your dogs aptitude, performance and other factors such as adverse weather conditions etc.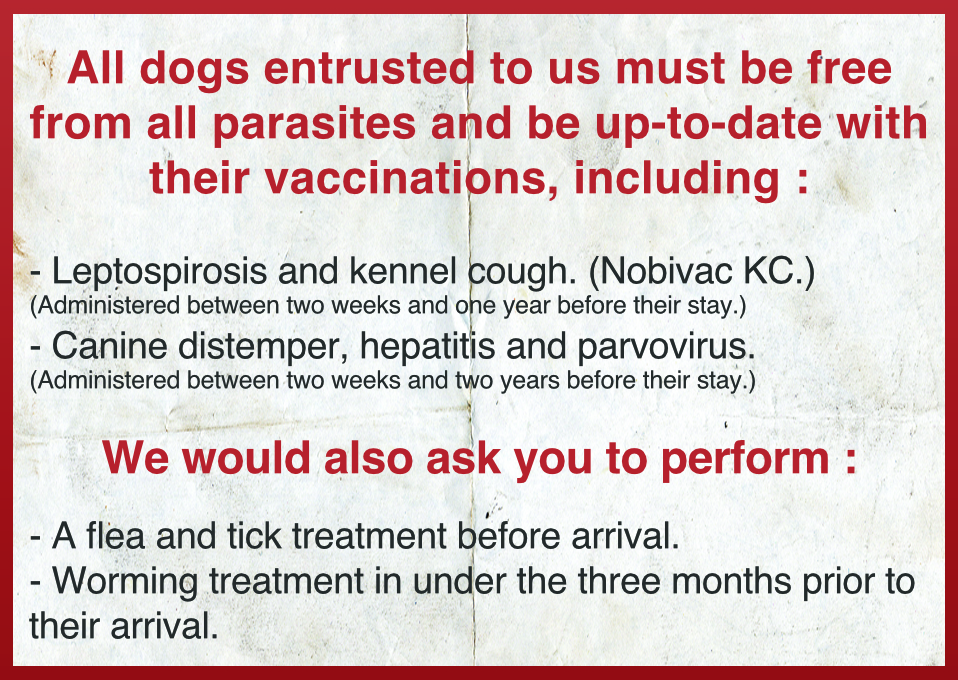 We are committed to taking the utmost care of the health of all the animals entrusted to us. In order to properly fulfil this obligation we require all our dog owners to authorise our vet to take any appropriate action necessary to maintain the health of their dog, with any subsequent associated costs incurred being borne in full by the owner.
The owner must also therefore make us aware of any pre-existing health conditions or behaviour problems in advance.
Additionally, it is mandatory that if any medication for pre-existing health or other conditions is to be administered during the dog's stay with us, it must be accompanied by a vet's prescription.